The main reason cancer patients deserve microblading is simple – the battle against cancer takes courage. The last thing someone who is fighting this battle should have to worry about are their eyebrows. Our microblading services page has more important information if you are already feeling encouraged about the perfect brows waiting for you! Otherwise, read on for more benefits of microblading.
Cancer Patients Deserve Microblading
Approximately 65% of cancer patients who undergo chemotherapy will experience hair loss – which includes their eyebrows. This is over half the cancer patient population which is extremely high. Your hair normally grows back but not always in the eyebrow area and oftentimes it's never the same which brings us to conclusion to get microblading as long as you get you're off of chemotherapy and have been approved by your doctor. For more considerations about ideal microblading candidates and whether you should contact me directly if you're unsure if it's right for you, check out my article on Who Should Avoid Microblading for clarity.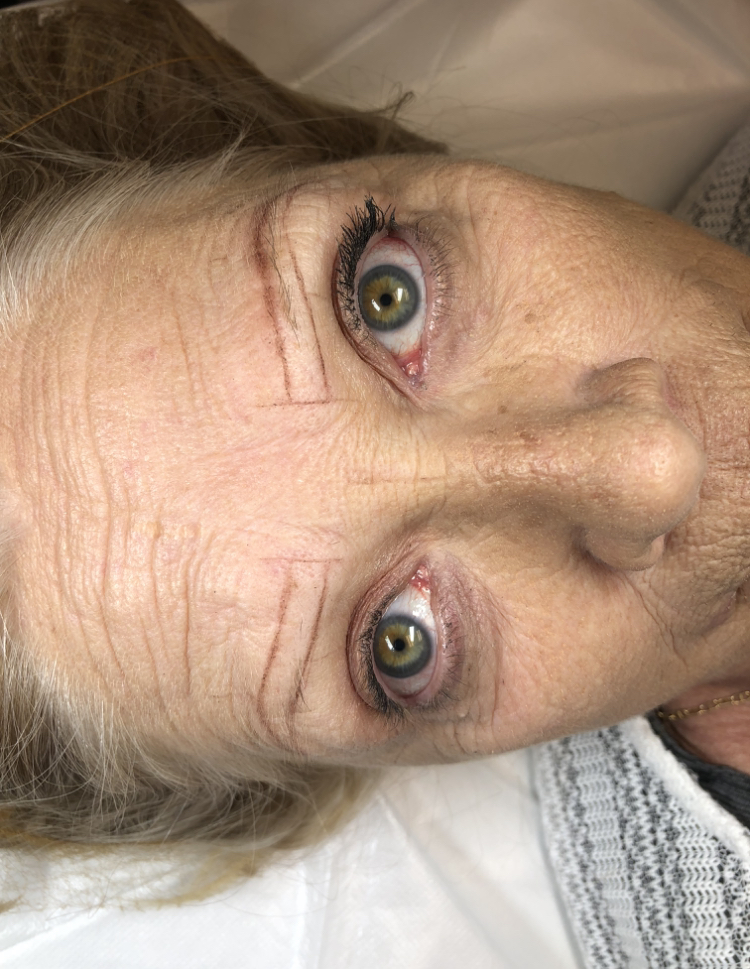 .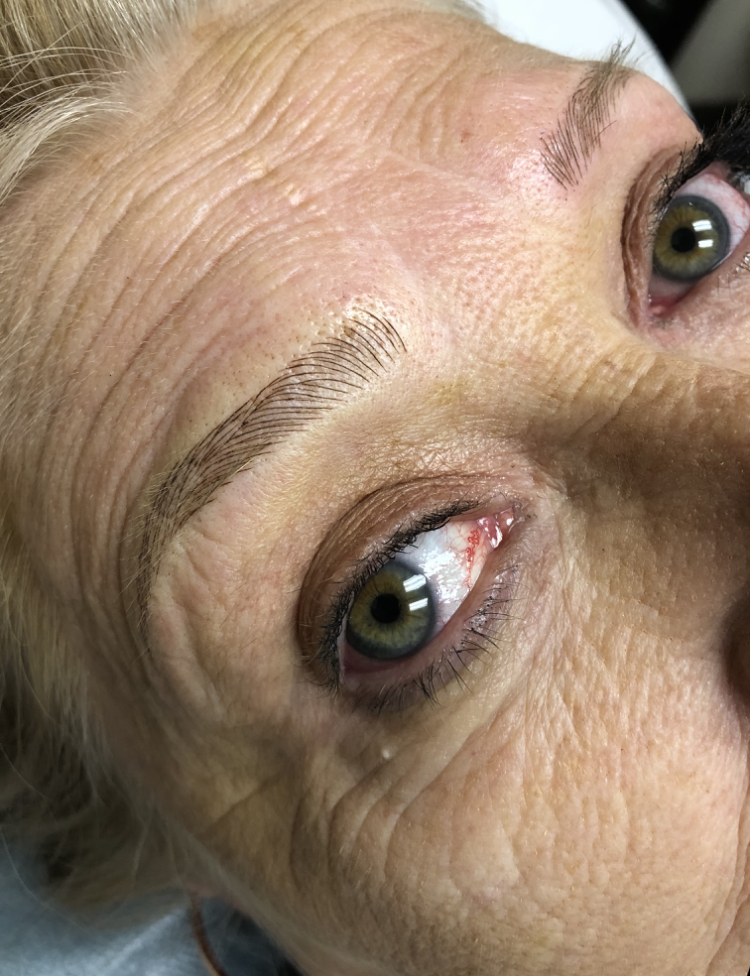 Benefits After Treatment
Microblading saves you time: Microblading gives you natural looking eyebrows with immediate results. You won't have to spend ten minutes in the mirror each morning trying to make your brows perfect as we all know it is quite a challenge. You won't have to worry about your brows looking ok anymore. You can wake up and get ready a whole lot quicker.
You also won't have to worry about them smearing or sweating off throughout the day since microbladed eyebrows are semi-permanent and retain the pigment used. You'll only have to get them touched up every 6-12 months depending on how your skin retains the pigment. If you're tired of having to reapply your makeup after going to the gym or swimming, you'll also love microblading.
Chemotherapy Can't Take Your Brows!
Microblading will give you back your old eyebrows: Whether you liked or disliked your eyebrows prior to your chemotherapy treatments you can easily get your desired brows back! More times than not patients love the results of their microbladed brows even more than their previous brows they had. At Better Brows we are often told that no one is able to identify the difference between microblading and the eyebrows you were born with. It gives off such a natural look that is so subtle, putting so many smiles on faces across the world.
You'll have more confidence: With microblading being so natural it will give you the confidence you may have never experienced before. This happens all the time even with clients who had eyebrows when getting microblading done to enhance their look. The pigments we use are all organic and vegan products so therefore the color remains very subtle and natural, unlike other permanent make up that sometimes turns an ashy grey color. Even with the fact that the brows fade over time they will never look embarrassing or noticeable that you had a procedure done.
No down time: One of the best things about microblading is that there is no down time and you get immediate results right after the procedure. You won't have to keep coming back every few weeks either until the process is finished. Also, you won't have to worry about being swollen or wearing bandages or anything over your brows. That's right – you get to walk out the door with perfect eyebrows!
Another plus is the procedure is not as painful as most think either! We use numbing throughout the procedure to make it more comfortable for you. It goes by so quick and such an easy process so there is absolutely nothing to worry about!
We look forward to helping give back the most amazing brows of your dreams! Email us at betterbrows.cincy@gmail.com to set up a complimentary consultation!
Learn more about what microblading is here.
Read about World Cancer day and how we help here.
Read about how safe microblading is here.