Microblading Cincinnati:
Microblading Cincinnati artists: Make sure you choose the best! There are so many things crossing your mind right now trying to find the best microblading artist in town! Well, luckily we are here to help YOU!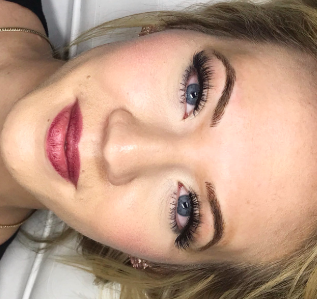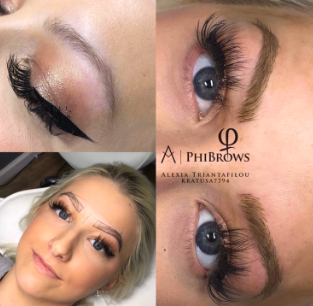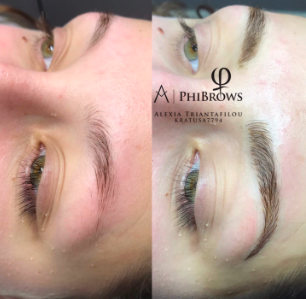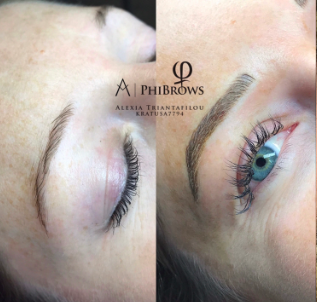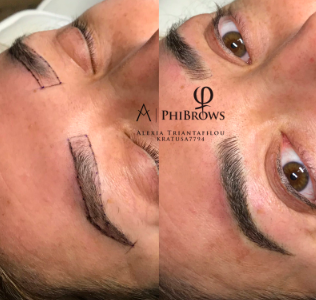 Why is Better Brows the Best Microblading Cincinnati Studio?
One of the first microblading studios in Cincinnati
Better Brows was one of the very first microblading studios to open in Cincinnati. At the time, there was only one other artist that opened a few months before us but other than that there was no one to be found!
Microblading since February of 2017
This is when I became a certified microblader!
Have over 2+ years of experience
Before February of 2017, I had been practicing microblading day and night for months. I made sure I knew EVERYTHING before I opened in shop!
Completed over 300+ sessions myself
I must say, this is a lot of brows and I am proud of it! Each set of brows I learn something new and I will never stop!
50+ 5 Star Reviews on Google and Facebook
ALL 5+ reviews! On top of this, we have over 10 video testimonials which mean the world to me when my clients send me these. This assures we went above and beyond the client's expectations!
Check out our reviews on google here.
Watch our client testimonials here.
Phibrows Artist
Phibrow Artists are top in the industry and produce high-quality work. Alexia went through rigorous training, mastering 11 levels in 6 months to ensure that her techniques maintain a high standard from top trainers. On top of that, she spent a few days one on one with a Phibrows Master. A Phibrows Master spends years to earn their title, demonstrating their attention to detail and requires intense dedication and talent, which is rare in the industry. With the Master I practiced on a group of models where I first watched her microblade then for the rest, she stood over my shoulder guiding me and giving advice.  Most academies have a 1-2 day course and sometimes don't even get to work on models nor get one on one help from a master. Phibrows is a very lengthy, strict, and thorough program producing the best artists worldwide. Since Better Brows graduated we got a personal logo to put on our work! How cool is that? Also, your name is added to the world map where phiartists are tracked all over the universe.
View Phibrows world map here.
Read more on why to choose a Phibrows artist here.
Trained one on one by artists featured on Good Morning America and Marie Claire Magazine
This was a dream come true- training with the best of the best! Learning all types of different techniques from Julia Milin while putting safety first is exactly what I needed! 
Check her out on Good Morning America here.
Featured in Cincy Chic Magazine
We microbladed the founder of Cincy Chic, Amy Scalia's brows! This was such a pleasure and so fun! I've always wanted to be in a magazine so making that dream come true was humbling.
Click here to check us out featured in their magazine!
Check out our other blog on Cincy Chic Recommending us here!
Featured on Star 64
Star 64 is a local Cincinnati news channel providing entertainment, weather, and sports. Better Brows was featured on here. They featured the video microblading Cincy Chic's founders' brows!
Click here to check us out on Star 64!
Featured in Chic This Week
Chic This Week is a blog featuring businesses in the tri-state area. This blog contains a wide spectrum of beauty, fashion, and so on. We were so happy to be a part of this!
Click here to view the article!
Uses all natural, vegan, non-heavy metal products
Phibrows products are constantly being improved. They continuously test their products over and over to ensure the highest quality, as well as to make sure the color stays, and to avoid heavy metals found in most permanent makeup. These products are also vegan and cruelty-free. The founder and his team prioritize producing the highest quality pigments due to the fact that they do not change color, cause any reactions within the skin, or migrate. Over a million procedures using these pigments have been done worldwide and no case of a reaction has ever been reported. These products are by far the best on the market!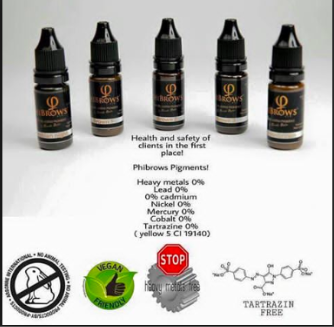 Has microbladed famous YouTubers and Pro Athletes
We were so excited to have our girl, Georgia Bridgers come in to get her brows microbladed here! She filmed her experience and the entire process with us! Check out her video:
Our pro gymnast, Lexie Priessman came in to get her brows microbladed by us which was super fun! She found us and even though she goes to school at LSU she waited months until she came home to get her brows done here in Cincinnati with Better Brows!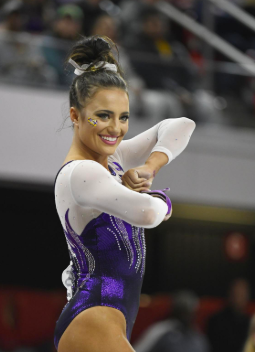 Properly Licensed
Though this may sound funny, it is super important and we can't stress this enough. There are so many artists out there that aren't properly licensed. This is a major problem because who knows if one is following safety precautions and post clean up correctly. At Better Brows, we have all licenses needed and have proof of them in our studio.
Visit our website here.
Check out our Instagram here.
Check out our Youtube channel here.
Please contact us at betterbrows.cincy@gmail.com or call us at 513-702-0818. 
We look forward to giving you the brows of your dreams! 
Xoxo
Better Brows