Microblading Process: The 4 Part Solution
Microblading process is a highly vague phrase that don't actually tell you much about your upcoming or potential microblading experience. So I want to break this down for you into the four parts that you can expect should you come to Better Brows for your microblading.
To start, it is about 2.5 hours. Within this time is the consultation, brow mapping, microblading, and aftercare instructions.
The session can be broken into four main segments, though. This is mostly to make sure you are comfortable with the design as this phase is actually the longest part of the entire session.
Part 1: The Consultation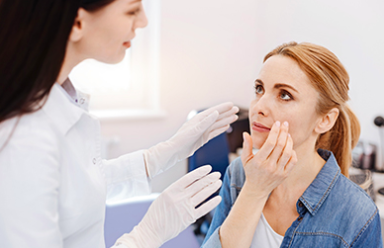 We know how important it is for you to understand what exactly microblading is and what to expect. With Better Brows we explain how it is semi-permanent that gives the illusion of real hair-like strokes using a manual hand tool. Here we create a natural look recreating the shape, length, and overall fullness of the brows. Once the client is clear on what microblading is we want to hear from you what your desired look is! Here you are welcome to show us any pictures, ask questions, and we make sure you are super comfortable before we get started.
Part 2: The Brow Design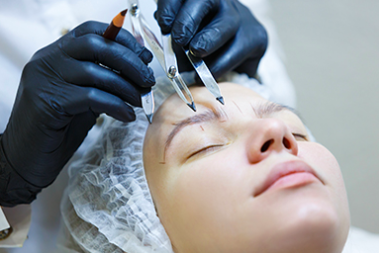 We draw the brow outline directly onto your skin using a pencil so we can erase and tweak as we go. We use special tools that produce perfect symmetry and a beautiful eyebrow shape that goes with your face, bone structure, and natural brow shape. We also use an app to show you that the brows are symmetrical. We do not move forward until you approve your shape! Once you approve the shape, we move onto color. We ask what your ideal color choice is if you don't have a picture. You may like your natural hair color or you may want to go a shade darker. Based off of this, we pick the perfect pigment color to create the most natural, desired brows!
Part 3: The Microblading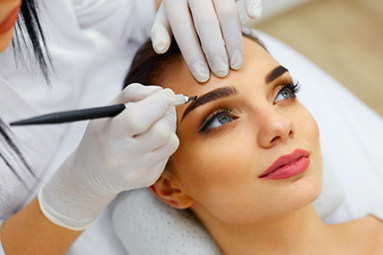 Now it's time for our skills to come into place to transform these brows! A small handheld tool is used to implant the pigment into the skin using hair-like strokes that resemble natural hair. Strokes are always drawn in the direction of your natural hair grown to achieve the most beautiful and natural brows you have wanted forever. Everyone's hair growth in the brow area is different so therefore it is important to be able to identify which way to implant the strokes into the skin.
Part 4: The Aftercare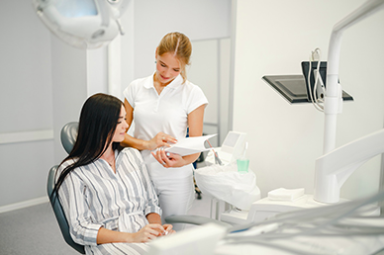 The last step on your journey to perfect brows is aftercare. We educate you on the healing process and what to expect as you heal the next few weeks. We also give you instructions on how to wipe your brows each day and how to apply the ointment given to you. Being upfront with what to expect is important because nobody likes surprises, especially when it's on your face!
If you just got microblading from us, we will see you back in about 6-8 weeks for the touch up to make any changes in color, shape, or fullness to the brows. Be patient and enjoy your gorgeous brows! And if you are planning microblading, we look forward to making sure your microblading time is comfortable and you are leading the design process to ensure your happiness and satisfaction.